Shopping Cart
Your Cart is Empty
There was an error with PayPal
Click here to try again
Thank you for your business!
You should be receiving an order confirmation from Paypal shortly.
Exit Shopping Cart
1512 Technology Drive Ste 101, Chesapeake, VA 23320
Wisdom & Authority Title Solutions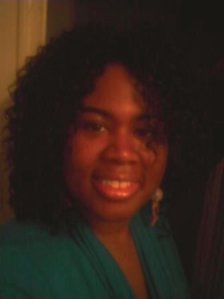 You bought a vehicle, but there's a lien on the title?  A lien? No, I don't have a lien I hear you saying. 
From my experience with titles, I often hear people say that they don't have a lien on their vehicle; but in reality a lien or multiple liens are present.  When some people think of a lien, they automatically think of a tax lien (on a home) or some sort of garnishment.  In the world of auto finance, a lien simply means that you are getting your vehicle financed, you are making payments on the vehicle and in essence you still owe a balance on your vehicle.  The following will provide you with some insight if A. you have a lien on your vehicle but shouldn't, B. You are a private seller of a vehicle and are accepting payment arrangements from the buyer of the vehicle
You Have a Lien on Your Vehicle But One Shouldn't Be Present: (Dealers Error)?
Though rare, but not unheard of; lien errors can occur in the titlework at the dealership where you bought your vehicle.  If you paid for your vehicle in full and on the spot, there shouldn't be a lien on your vehicle or on the title work.
If in fact an error is present, and your vehicle was paid in full, present your buyer's order and bill of sale to the title department and have them to give you a corrected title, or an MSO/MCO.  NOTE: This will take a few days because corrections must be made in the paperwork and through the DMV.
You Are a Private Seller of a Vehicle and Are Accepting Payment Arrangements From the Buyer of the Vehicle:
If you give the buyer the title to take to DMV (to get the vehicle titled in their name), that's fine, but if they owe on the vehicle, you owe it to yourself to put a lien on the title.
If a lien is on the title (the lienholder's name, address and sometimes stamp), shows that the vehicle isn't fully paid for and discourages others from "touching it" and getting involved in "title skipping" as well.
If the vehicle is being titled in the state of Virginia and a lien is present,  DMV will mail the title to the lienholder.
If you are due payments from a buyer that you sold a vehicle to, and you fail to put a lien on the title, then you put yourself at risk for financial loss of monies due you, and or the buyer of the vehicle can get a clear title in his or her name.
Check back for Liens on Vehicles & Titles: Part Two as Wisdom & Authority Titling Solutions gives you more lien advice regarding vehicles and titles.
/