Shopping Cart
Your Cart is Empty
There was an error with PayPal
Click here to try again
Thank you for your business!
You should be receiving an order confirmation from Paypal shortly.
Exit Shopping Cart
1512 Technology Drive Ste 101, Chesapeake, VA 23320
Wisdom & Authority Title Solutions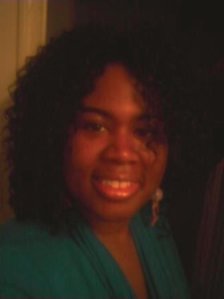 The factor of whether a trailer must be titled or not; is determined by the titling laws in the state in which the trailer will be operated.  Some states don't title trailers, some only title trailers based on weight and a certain type,while some trailers must be titled regardless of the weight and or type of trailer that is being operated.  For example, in the state of Virginia, a trailer must be titled regardless of the weight and type of trailer that is being used. 
One important factor when it comes to registering a trailer,is the weight.  The empty weight (the weight of the trailer without anything being in it), is specified by the manufacturer of that particular trailer and can not be changed.  The gross weight of the trailer can be changed at any given time (must be done legally at the DMV).  The gross weight allows the trailer to haul only the specified amount of weight that was specified on the registration.  For example, if a trailer's gross weight is 10,000 lbs and the trailer is hauling 12,000 lbs; then the operator of the trailer can face a fine if the registration card shows 10,000.  Regardless of the type of trailer that you have; it pays to make sure that the trailer is within the right weight limits.  A word of advice is that it is better to  have more than enough gross weight recorded legally; than to have little and face the possibility of fines and penalties.
Summer time is here and alot of trailers from camper trailers, boat trailers, etc. are being used in recreational activities and work projects; and it is important to ensure that your trailer is at the weight necessary, so that it can help you do the things that you need to get done.
Wisdom & Authority Titling Solutions is available to provide assistance with any trailer concern or need that you may have.  Whether it is a title for a trailer, a registration for a trailer or both; give me a call today.
/