Shopping Cart
Your Cart is Empty
There was an error with PayPal
Click here to try again
Thank you for your business!
You should be receiving an order confirmation from Paypal shortly.
Exit Shopping Cart
1512 Technology Drive Ste 101, Chesapeake, VA 23320
Wisdom & Authority Title Solutions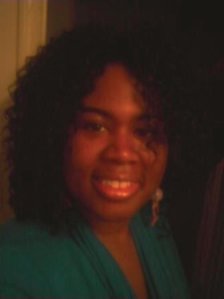 What is curbstoning?  Curbstoning or curbsiding is the act of selling vehicles without actually complying with dealer regulations.  Curbstoning usually take place on curb, side of the road or on private property (that actually may appear abandoned or unused).  Vehicles that are usually involved in curbstoning are either; stolen, salvage repaired, reconstructed, water damaged, odometer tampered, etc.
A curbstoner may or may not have proper license.  For example, a dealer that appears legit may have a license and an actual dealership, but may take part in curbstoning-by selling vehicles off the road, away from his property or at another location.  The vehicles that the crooked dealer is selling are usually in poor condition (visible or invisible; there may be red-flagged vehicle issues, etc. and he knows that if he sold them on his lot, that he would face criminal charges and lose his dealers license.  Please be advised that state motor vehicle dealer boards, have laws in place that prohibits anyone from selling more than the "cut-off" (depending on the state),  amount of vehicles within an allotted time-frame.  In this situation, selling more vehicles than the state allows and over the allotted time, requires one to obtain a dealer license.  In essence, failure to comply with this regulation makes curbstoning an illegal practice.
Why do Dealers or Individuals Curbstone?
Dont' want to be go through the licensing process of becoming a dealer
Want to keep and or reduce overhead costs
The accessibility of quick cash
Dispose of "unselling" or "unwanted" vehicles from inventory in a quick fashion
How to Prevent Becoming a Victim of Curbstoning
Make sure the dealer or individual is reputable (ask for proper identification and licensing documents
Conduct vehicle reports on vehicles that you buy
If purchasing vehicles from online, beware of dim photos or images that aren't clear or appears to be concealed in some way
Have a reliable mechanic to check out the vehicle for problems
ALWAYS GET A TITLE! (Make sure that the title is currently in the name of the person/dealer who is selling you the vehicle). 
Test Drive the vehicle thoroughly!
If you are have a titling issue, that may be the result of a curbstoning, Wisdom & Authority Titling Solutions is available to provide you with a solution today.
/