Shopping Cart
Your Cart is Empty
There was an error with PayPal
Click here to try again
Thank you for your business!
You should be receiving an order confirmation from Paypal shortly.
Exit Shopping Cart
1512 Technology Drive Ste 101, Chesapeake, VA 23320
Wisdom & Authority Title Solutions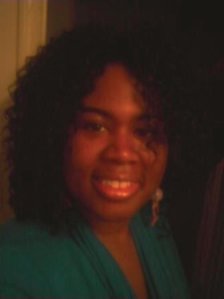 For those who are already apart of the motor carrier industry, the term heavy vehicle usage tax is probably second nature to you; so for those who are coming into the motor carrier industry; you will learn what HVUT is and how it affects you.  Heavy Vehicle Usage Tax, also known as HVUT, is an excise tax mandated by the IRS.  Highway motor vehicles (vehicles such as tractors, truck tractors, buses, etc.) that weigh 55,000 lbs or more are subject to HVUT.  In essence, vehicles that operate large loads and carrying weights are subject to the HVUT.  The following areas will provides more insight into the regulation of Heavy Vehicle Usage Tax:  1. Exemptions from filing the tax, 2. Important factors to consider when filing and 3. Filing Time-frame
Exemptions From Filing the Tax:
Mainly those who are exempt from filing the tax are the vehicles of local, state and federal governments.  Also volunteer organizations that assist in public emergency or disaster matters are exempted as well.
Important Factors to Consider When Filing:
You must have an EIN (Employer Identification Number) when filing the tax
Form 2290 is the form used when filing HVUT
Must list all VIN (Vehicle Identification Numbers) in the fleet subjected to the tax
Failure to file the Form 2290 or pay the tax on time will call for penalties and interest
Filing Time-Frame:
Congress is implementing changes to the HVUT filing regulations.  Currently, vehicles subjected to the HVUT, who operated during July-September 2011 will have a grace period in filing the tax. The IRS had enacted an extension of filing the tax for those who fall under the July 1 reporting tax period.  Accordingly, heavy vehicle operators have until November 2011 to file their HVUT.  The extension ensures that heavy vehicle operators will have their necessary credentials necessary operate their vehicles and file their taxes on time.
If you are not sure where to start with your Heavy Vehicle Usage Tax situation, are new to HVUT, have tax issues, or just need overall assistance, Wisdom & Authority Titling Solutions is available to assist you with your Form 2290 filing needs.  
/