Shopping Cart
Your Cart is Empty
There was an error with PayPal
Click here to try again
Thank you for your business!
You should be receiving an order confirmation from Paypal shortly.
Exit Shopping Cart
1512 Technology Drive Ste 101, Chesapeake, VA 23320
Wisdom & Authority Title Solutions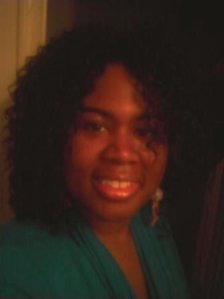 I know some of you are reading the title and are wondering, who would buy a stolen vehicle?  While there are some people who would risk participating in such an illegal act, there are also others who assumed they were getting a deal, but unfortunately didn't do their due diligence. In the past, I've written a few posts about title skipping, and hopefully this post will be a major eye opener to those who have bought a vehicle without obtaining a title (being that you paid for the vehicle in full).  I want to shed some light on the seriousness of this matter and  why many people often overlook an important factor when buying a vehicle without getting a title.
VEHICLE MAY HAVE A LIEN ON IT
In this situation, the registered owner may have a lien on the vehicle and is also behind in making the required payments on the vehicle.  The registered owner is aware that the vehicle is close to being repossessed.  In an effort to avoid facing a repo situation, the individual decides to sell the car for quick cash.  Accordingly, an unsuspecting buyer receives the car without getting a title, because the registered owner didn't have one from the start.
CONSEQUENCES OF THIS SCENARIO:
Being that the lien holder can no longer find the car to repo it, the lien holder reports the vehicle as being stolen (technically it can do so because it is the rightful owner of the vehicle)
The unsuspecting buyer will not be able to title and register the vehicle because they don't have a title and because the DMV would have received notification that the vehicle is stolen
If caught driving a vehicle that has been reported as being stolen, the individual could face license suspension, penalties and of course legal persecution
The buyer of the stolen vehicle will most likely have a hard time recovering the money that that they gave the registered owner for the car (especially if they didn't know the person), the individual may have also skipped town, to avoid the lien holder and the new buyer of the vehicle
RED-FLAGS THAT A VEHICLE COULD BE STOLEN:
The seller isn't able to provide you with a title
The seller is very persistent in making the sale and insists that you pay with cash
The seller doesn't want to provide any ID, Bill of Sale or anything that can identify him or her
Assures you that the vehicle has a clean record (vehicle reports, no accidents, etc.), but still can't provide a title
Regardless of how nice of a deal you  think you might be getting on a vehicle; I've said this many times and I will say it again and and again---DON'T BUY A VEHICLE WITHOUT GETTING A TITLE!  Out of fairness, an exception to this is that you won't get a title if you are still making payments on the vehicle.  When buying a vehicle, you owe it to yourself to ensure that you are getting the title (if you paid for it in full) and other supporting documentation to prove your ownership of the vehicle.  Do yourself a favor and turn a deaf ear to the person who may be giving you all sorts of excuses as to why they can't provide you with a title to the car they want to sell you.  Here's a piece of wise advise: If they want to sell you the vehicle, then it is their responsibility to provide you with a title, if you are going to give them full compensation.

Wisdom & Authority Titling Solutions

, is available to provide you with expert vehicle titling assistance and advice if you find yourself in this or any other titling situation.
















0

/