Shopping Cart
Your Cart is Empty
There was an error with PayPal
Click here to try again
Thank you for your business!
You should be receiving an order confirmation from Paypal shortly.
Exit Shopping Cart
1512 Technology Drive Ste 101, Chesapeake, VA 23320
Wisdom & Authority Title Solutions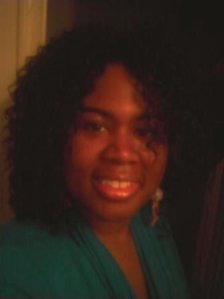 Summer time is here and so is motorcycle season, so if you have a motorcycle or you're thinking about buying one, this post is for you.  In this post, I will place emphasis on buying motorcycle parts (from "quick sales"), buying and titling a rebuilt motorcycle. After reading this post, I hope that you will be able to make a wise decision when it comes to buying and or titling a rebuilt motorcycle.
Buying Motorcycle Parts From "Quick Sales"
When sellers sale motorcycle or vehicle parts on classified sites online or other sites with the purpose of getting quick cash; in essence a quick sale of the parts takes place.  The seller of the parts, sometimes target people who are into sport or classic motorcycles.  What is the downside from buying motorcycle parts from quick sales?
Usually the seller of the parts isn't selling parts from an authorized dealer or auto parts establishment
The seller doesn't guarantee the quality or performance (if any) of the parts
The buyer usually have a hard time reaching the seller regarding questions or concerns, once the sale has been made
The parts could be stolen
 What Should You Do
Don't buy parts from unauthorized dealer or sellers of motorcycle parts
Ask for a guarantee or warranty of some sort
Get proper/legit documentation and receipts for the parts paid from the seller
Buying and Titling a Rebuilt Motorcycle

When buying a rebuilt motorcycle, please understand that the following factors must be taken into consideration: the competency of the dealer, the extent of damage to the motorcycle prior to being rebuilt, whether a title is present or whether the motorcycle can be re-titled at all.  What is the downside from buying and re-titling a motorcycle?
The parts on motorcycle could be stolen
The workmanship done to the motorcycle could be shabby
An illegitimate dealer may not disclose salvage documents and a salvage title to you (the motorcycle could actually be branded as a certificate of destruction-UNQUALIFIED AND UNSAFE FOR USE ON ROADS!)
There is no guarantee that a title may be granted (especially if you aren't receiving one from the dealer/seller
What Should You Do?
Ensure that the seller of the rebuilt motorcycle is actually a licensed salvage dealer.  If you buy a salvage/rebuilt motorcycle from anyone other than this type of seller, you are asking for trouble
Get a bill of sale from the dealer
Get a title and supporting documents (disclosing the salvage brands and rebuilt status) of the motorcycle
To ensure that the motorcycle was rebuilt properly and is safe for highway/roadway use, GET A SALVAGE EXAM by DMV to be done on the vehicle, if it hasn't had one yet, since getting rebuilt.  Note: this has to be done!
Though I don't recommend buying salvage motorcycles, due to the possibility of stolen parts used on the motorcycle, the quality of repair done, and the chance of a not getting a title or correct title; I strongly urge extreme caution if you choose to buy one.  It's not enough to buy a rebuilt motorcycle because you feel that you are getting a good deal or that the motorcycle has a nice style to it.  Failure to do your due diligence in buying such a motorcycle can lead to financial loss, repair issues and titling delays or no title at all.  
If you are in a rebuilt situation regarding a motorcycle and you are having a challenge obtaining the title for it, call Wisdom & Authority Titling Solutions for assistance today.
/