Shopping Cart
Your Cart is Empty
There was an error with PayPal
Click here to try again
Thank you for your business!
You should be receiving an order confirmation from Paypal shortly.
Exit Shopping Cart
1512 Technology Drive Ste 101, Chesapeake, VA 23320
Wisdom & Authority Title Solutions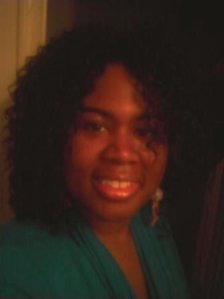 If you are a trucker or owner of a trucking company, you may want to pay close attention to this post.  In this post, I will share matters that often cause problems, when they aren't complied with.  In essence, the trucking company will face citations or even worst a possible shut down of operations.  While the following areas of (licensing, taxes, and safety regulations)that will be mentioned in this post aren't anything new, they are still serious and are reasons why trucking companies are cited when they fail to comply with transportation regulations.
Licensing/Registration
When it comes to trucking, you are required to obtain and display the proper license and registration for your vehicle.  When you are first starting out in trucking, it is unwise to make assumptions about the license and registration that you need.  Trucking companies are granted the license and registration that pertains to their operations (Interstate, or Intrastate) as well as what they are hauling, for-hire or not, etc.  The following are matters that cause citations in this category:
Displaying the wrong type of plate for operations
Expiration of plate
Failure to have a valid IRP cab card and IFTA license
Traveling through states that aren't listed on cab card (you must obtain a trip permit for any state that you will be going through, if not listed on your cab card)-restrictions apply
Failure to obtain a fuel permit (if required)
Unified Carrier Registration (UCR) filing submission to the state that your base operations occur
Tax Filing

Another aspect in trucking that is a serious compliance business is tax filing.  Failure to file your trucking taxes and file on time, will result in penalties, interest and suspension of your operation.  The following are tax matters that can cause citations:
 Failure to file or submit the HVUT on time.  The (Heavy Vehicle Usage Tax), is a tax levied upon vehicles whose gross weight meet or exceed 50,000 lbs.  
Ignoring the quarterly tax responsibility of filing your IFTA taxes
Disregarding filing of NY HUT, Oregon, New Mexico and KYU taxes (if applicable)
Safety Regulations

The overall operation of your trucking operations must be in compliance with DOT safety standards at all times.  As a trucker you aren't only responsible for transporting the goods of your customers, but you should uphold a pledge of safety to your employees as well as others on the roadways.  The following are areas that can jeopardize the operation of your trucking company:
Failure to conduct pre-employment screening on your prospects/employees
Failure to conduct MVR checks on your employees as well as ensuring that they hold valid CDLs with the proper endorsements (Don't assume that your employees have valid licenses)
Failure to establish and maintain an alcohol and drug screen testing program
Failure to keep and maintain proper mileage logs
Failure to keep and maintain a maintenance plan or program in place for your trucks
Having your truckers work over weekly hour limit for truckers
Having faulty equipment (trailers, bald tires, lacking mud guards,etc.0
Failure to ensure that goods are secured properly (using the necessary attachments, chains, tarp, etc.
Having inspection problems at weigh stations (failing inspection, being overweight, etc.)
Wisdom & Authority Titling Solutions

 is able to provide professional motor carrier compliance assistance to trucking companies (new and current).  If you aren't sure about what you need, or you are behind in compliance with one or more factors; don't hesitate to call me.  As a word of caution, yes taxes are expensive, obtaining the proper licenses, etc.  However, if you are cited and forced to shut down your operation, the fees and penalties associated with this mishap far outweighs the costs that you would have paid initially just by staying in compliance from the start.  I'm here to help you, so call for assistance today!








0

/