Shopping Cart
Your Cart is Empty
There was an error with PayPal
Click here to try again
Thank you for your business!
You should be receiving an order confirmation from Paypal shortly.
Exit Shopping Cart
1512 Technology Drive Ste 101, Chesapeake, VA 23320
Wisdom & Authority Title Solutions
| | |
| --- | --- |
| Posted on June 22, 2011 at 12:14 AM | |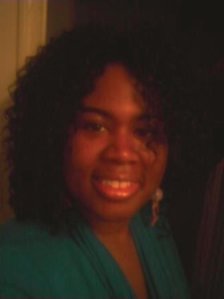 Submit questions or comments to
http://www.facebook.com/wisdomandauthority
I can't begin to tell you how many times I've come across customers (while working at the DMV), who were actually trying to avoid getting a vehicle titled in their name (to avoid title and tax fees) or people who I come across now who are victims of title skipping.  What is title skipping?  Title skipping is when a person has acquired a vehicle and a title (the title is signed over to them as well).  Rather than get the title changed into their name; they don't and when they decide to sell the vehicle they take the title that they received, and try to sign the title over to someone else or a buyer. 
What happens in cases of title skipping?
The "final" or last "buyer's" name on the title, goes to DMV to acquire a title in his name.  Unfortunately, DMV informs the person that they can't get a title in their name because the person whose name was before their's on the title, need to get the vehicle titled in their name.
In lengthy title skipping situations, there may be 5 or more parties involved, meaning that all of the reassignment sections have been completed on the title and that basically the alleged buyers of the vehicle have basically been tossing the title from one buyer to the next.
The victim of title skipping, usually the last person to have the titled signed over to them end up going a location spree, with hopes of locating the person who sold the vehicle to them; and then that person must try to locate the person who sold the vehicle to them and so on.
Many times during title skipping the prior seller/s can't be located because they are actually avoiding the titling responsibility or they have relocated.  As a result the last person who signed on the title, experience frustration and delay as a result of the title skipping process.
Why do people skip titles?
1. To avoid paying sales tax (MAIN REASON)
2. Want to avoid the DMV
3.Don't want to be bothered by the titling process
On a final note, title skipping is illegal and serious consequences can follow.  In essence, the only way a reassignment section can actually be transferred without each person having to get a title in their name is when a dealership reassigns a vehicle to another dealer.  In this situation; the last name on the dealer reassignment must take ownership of the vehicle and get the vehicle titled in their name.  When it comes to getting a vehicle titled; it pays to follow titling procedures correctly; versus trying to take the route of "title short-cuts". 
If you are stuck in a case of title skipping, get the expert advice of Wisdom & Authority Titling Solutions to put you in vehicle titling compliance.
Categories: TITLE SKIPPING
/