Shopping Cart
Your Cart is Empty
There was an error with PayPal
Click here to try again
Thank you for your business!
You should be receiving an order confirmation from Paypal shortly.
Exit Shopping Cart
1512 Technology Drive Ste 101, Chesapeake, VA 23320
Wisdom & Authority Title Solutions
| | |
| --- | --- |
| Posted on July 13, 2011 at 9:41 PM | |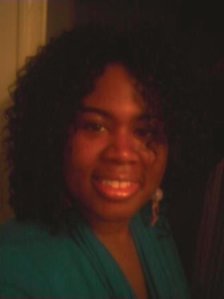 During my time at the DMV, I came across many titles that didn't do the vehicle owner justice due to the fact that the "vehicle owner" was turned away due to physical issues on their vehicle title.  What am I talking about?  Well for starters, many people don't realize that a vehicle title is a legal document.  As a result of this, when "physical errors" take place on the title itself, negative consequences can and many times do occur.  I am going to address four major areas that will prohibit your titling transaction from getting done, if the physical errors listed below are enacted:
Areas:
1. The Usage of Correction Tape or Liquid:Believe it or not, some people actually apply correction tape or liquid on their titles to cover mistakes.  In essence, this makes the "mistakes" worst, and covers up important title data, which may not be clear to the processor of the transaction.
2. Faulty Odometer Readings: This particular area of mishap may not come as a surprise, but it is still a common problem on titles.  You can not falsify the odometer readings by changing the digits or try to "roll back" the readings.  Playing around with odometer readings is a federal offense.
3. Scribbling/Heavy Scratch Outs: While, it's very easy and common to make a mistake when filling out information on a vehicle title, scribbling and using heavy scratch outs is a big no-no.  This type of mishap is annoying and raises the red flag that someone is trying to conceal or change important title data.
4. Rips, Tears,  Burn and Stain Marks: Whenever rips, tears, burn and or stain marks are on a title; it raises the red flag of possible alteration.  For example, if a part of the VIN is missing, the make of the vehicle is covered in oils/grease, the section for the seller and buyer has burn marks on it, etc., the processor of the transaction will raise eyebrows towards negligence,  and the  intent to defraud; even if the above examples are mistakes.
While it is certain that mistakes happen, treating a vehicle title with negligence and damage can bring about delays, and legal and or financial consequences.  If you are facing a titling situation in which your title is damaged and or has mistakes on it as shown in the above examples; please give Wisdom & Authority Titling Solutions  a call today.  On a final note, vehicle titles can not be altered in any way, doing so will constitute a void.
Categories: Mistakes on Vehicle Titles
/