Shopping Cart
Your Cart is Empty
There was an error with PayPal
Click here to try again
Thank you for your business!
You should be receiving an order confirmation from Paypal shortly.
Exit Shopping Cart
1512 Technology Drive Ste 101, Chesapeake, VA 23320
Wisdom & Authority Title Solutions
| | |
| --- | --- |
| Posted on September 14, 2011 at 12:13 AM | |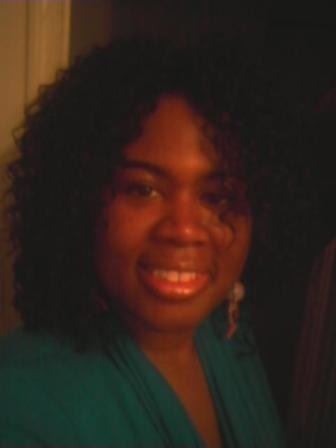 A few months ago, I submitted a post, about buying a vehicle without receiving a title.  In this segment, the tables are turned, and my focus here is on people who sell vehicles without supplying titles.  For those of you who are lienholders, I will mention you in a fair manner in this segment-so don't worry.  I am submitting this post, because of the the "titleless" bind that I see people in day after day.  Unfortunately, when individuals sell vehicles without giving a title to the purchaser; it's the purchaser who will experience titling delays, and or titling misfortunes.
First, for individuals (excluding dealerships/auctions, lienholders and other businesses) if you are selling a vehicle you should have a title (IF THE VEHICLE IS IN FACT YOURS).  If you have lost the title then you can obtain a duplicate title from the DMV.  If you never received a title from the lienholder, then you are to contact your lienholder and request the title.  I understand that there are sticky situations that can occur, regarding the titling situation; but if you are selling a vehicle; it is your responsibility to supply a title to the purchaser.  Doing so relieves you from the burden of having the vehicle disposed/sold unproperly, issurance issues, property taxes, etc.; if you comply accordingly.  Also, there are some people who think that a Bill of Sale, will constitute the issuance of a title-- sorry, but that isn't the case.  A Bill of Sale, isn't a legal document and is completely separate from a title.
Next, if you are selling a vehicle to someone, who is making installment payments on the vehicle; you are considered a lienholer if you accept installment payments.  In this case you aren't obligated to supply a title to the purchaser, until the purchaser has satisfied the payment and or contract agreement.  You can see to it that the purchaser of the vehicle, get the vehicle title properly (in his or her name), but then you should put yourself on the title as the lienholder and then you can retain the title yourself.  For lienholders who fail to give the purchaser the title (after the payment agreement/contract), has been satisfied; please be advised that legal consequences will follow.  Accordingly, the following are a few reasons why individual sellers don't supply titles to the purchasers:
Reasons Why Individual Sellers Don't Supply a Title to the Purchaser:
Lost the title
Are involved in a title skipping scam (whether knowingly or unknowingly) and may or may not have the title
The vehicle is stolen and the person is trying to sell the vehicle for quick cash and or parts
The seller is trying to hide important data from the title/vehicle record (i.e. water damaged vehicle, VIN discrepancy, odometer discrepancy, salvage issues, etc.)
Please be advised that assistance is available to you regarding your titling situation.  If you desire to sell a vehicle and are having a challenge in obtaining your title; Wisdom & Authority Titling Solutions is available to assist you today. 
Categories: Selling a Vehicle Without a Title
/