Shopping Cart
Your Cart is Empty
There was an error with PayPal
Click here to try again
Thank you for your business!
You should be receiving an order confirmation from Paypal shortly.
Exit Shopping Cart
1512 Technology Drive Ste 101, Chesapeake, VA 23320
Wisdom & Authority Title Solutions
| | |
| --- | --- |
| Posted on April 6, 2015 at 9:22 AM | |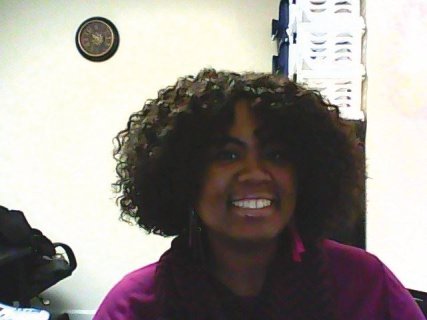 As a vehicle title specialist, I'm often asked the following by my clients (especially my new ones); why do I have to pay sales tax on my vehicle in order to get the title, I never paid sales tax on a vehicle before in Virginia, etc.  After hearing the sales tax issue pop up often, I feel the need to address this very important and often confusing issue.  In this segment, I'm going to address sales tax on vehicles titled in Virginia.  Issues that will be covered are: what is the sales and use tax is and the current rate, the difference between sales and use tax and personal property tax in Virginia and exemptions from being charged the sales and use tax fee.

What is the Sales and Use Tax on Vehicles in Virginia and What is the Current Rate?
The sales and use tax is a tax levied in the Commonwealth of Virginia on motor vehicles that are titled and will be used in the commonwealth.  The current  tax rate is 4.05% or a minimum of $75.00 (whichever is greater) based on the gross sales price of the vehicle.

The Difference Between Sales and Use Tax and Personal Property Tax on Vehicles Titled in Virginia:
The differences between sales and use tax and personal property taxes in Virginia are:
Sales Tax:
1. Remitted to the VA Department of Motor Vehicles
2. Is due at the time the vehicle is to be titled in Virginia (based on the gross sales price of the vehicle)
3. Is paid only one time, while the new owner/transferee is taking ownership of the vehicle
Personal Property Tax:
1. Remitted to the Commissioner of Revenue or (Finance/Tax Collectors Dept.) based on the city, town or county.
2. Is due yearly (based on the book value/depreciation value of the vehicle).  Note: Many localities also charge a motor vehicle "decal" fee.  White city decals are no longer used for many VA localities; you still must pay the decal fee, which is added to your personal property tax fee (DEPENDING ON YOUR LOCALITY).
Exemptions from Sales and Use Tax in Virginia:
The following are exemptions from sales and use tax fees in Virginia:
VEHICLES THAT ARE STATE, LOCAL OR FEDERALLY OWNED
BOUGHT A VEHICLE WITHIN THE LAST 12 MONTHS, THE VEHICLE IS ALREADY TITLED IN YOUR NAME (HAVE OUT OF STATE TITLE) AND YOU HAVE PROOF THAT YOU PAID SALES TAX IN ANOTHER STATE
PARENT GIVING CHILD VEHICLE
CHILD GIVING PARENT VEHICLE
SPOUSE GIVING SPOUSE VEHICLE
COMMERCIAL VEHICLES THAT ARE AT THE HVUT TAX STATUS
LICENSED VIRGINIA DEALERS
Note: This isn't a full listing of exemptions
As I end this segment, I want to add that if you are leasing a vehicle;  sometimes you may end of paying sales tax twice. For example, you will pay at the beginning of your contract and if you buy the vehicle out, you will be taxed again.  It is very important to know what your tax responsibilities are in your lease agreement.
If you have sales tax issues pertaining to a motor vehicle matter, Wisdom & Authority Title Solutions LLC is able to assist you. 
©2015 Wisdom & Authority Title Solutions LLC.  All Rights Reserved.
Categories: SALES TAX ON VEHICLE IN VIRGINIA
/