Shopping Cart
Your Cart is Empty
There was an error with PayPal
Click here to try again
Thank you for your business!
You should be receiving an order confirmation from Paypal shortly.
Exit Shopping Cart
1512 Technology Drive Ste 101, Chesapeake, VA 23320
Wisdom & Authority Title Solutions
| | |
| --- | --- |
| Posted on April 18, 2015 at 3:06 PM | |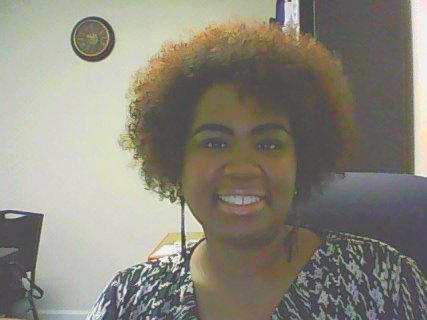 In this post, I will discuss the issue of tow companies not releasing vehicles, due to a lack of ownership (from the owner).  While it is no surprise to hear about a vehicle being towed due to abandonment, parking in the wrong zone, etc., there is another side to towing that most people don't regard.  The side that I'm talking about is when the owner of a vehicle is denied the release of their vehicle due to a lack of ownership proof (registration and or title) in their name.  For those of you who purchased a vehicle; but haven't titled and or registered the vehicle in your name yet, you might be wondering can a tow company withhold your vehicle if can't provide proof of ownership.  I'll answer that question shortly.  In this post, the following will be address: Can a tow company hold a vehicle if the "owner" has no proof of ownership?, Why tow companies won't release a vehicle without proof of ownership? and What to do if your vehicle is towed and you have no proof of ownership?
Can a Tow Company Hold a Vehicle If the Owner Has No Proof of Ownership?
You bought a vehicle and the vehicle was towed (possibly because you didn't have tags on it, maybe because you didn't get it around to getting the vehicle titled and registered), so can you just pay the tow bill and go on your merry way?  Technically no, because the fee is only a minor part of the situation.  The rest of your problem is proving ownership.  A tow company, legally can hold your vehicle if you fail to provide a proper title and or registration in your name for the vehicle; even if you are prepared to pay the tow fees.  If you buy a vehicle without a title or you don't have proof of the vehicle being registered to you, then you're in a situation where you'll have a challenge proving legitimated ownership.  Note: A BILL OF SALE WILL NOT WORK!!  Note: This is another reason why it's a bad idea to buy a vehicle without a title!!
Why Tow Companies Won't Release a Vehicle Without Proof of Ownership?
The reason why tow companies won't release a vehicle without proof of ownership is because of liability.  In essence if they release a vehicle and the alleged owner can't prove ownership, who's to say that the vehicle isn't stolen?  In continuation; should they choose to release the vehicle and it is in fact stolen; then they will be liable for damages that the Actual Owner has incurred from losing/or having their vehicle released to another party.
What to Do if Your Vehicle is Towed and You Have No Proof of Ownership?
If your vehicle is towed and you have no proof of ownership, the main thing to keep in mind is TIME.  Time is critical because tow companies can place a tow lien on a vehicle usually within 10-30 days of having the vehicle in their possession, however many may wait 30 days or a little longer before filing for a lien.
           Regard the Following:
Try to get the title from the person who sold you the vehicle, even if they have to go through the legal channels to get it done, so you can get the title transferred in your name! Note: Being that they sold you the vehicle without giving you a title (provided that you paid in full), they are responsible for giving you a properly assigned title!!
Ask the tow company for extra time (if possible) regarding your situation.
In the event you aren't able to generate a legal title and your vehicle is put up for auction, you can bid along with any other person that has an interest in your vehicle.









On a final note; should you choose to buy a vehicle without a title; you're essentially rolling the dice.  In the event your vehicle is towed and you don't have a legal title and or registration, there's the possibility that you could find yourself in the tow issue that was covered in this post.  Please be advised that the longer it takes for you to provide the tow company with proof of ownership, the less time you'll have in trying to get your vehicle back. 







Wisdom & Authority Title Solutions is available to assist you with your title situation today.


































©2015  Wisdom & Authority Title Solutions LLC. All Rights Reserved.








































Categories: TOW COMPANY WON'T RELEASE VEHICLE

0

/